Bonneted gates are normally used for regulating flow in dam outlet works and remove silt through flushing tunnel. It is a completely enclosed slide gate that is designed and manufactured to be embedded (except for the actuator) in concrete. These gates are used for high water head application and extreme abrasive environment.
A Bonneted Gate consists of a vertically sliding disc, bonnet body, bonnet, bonnet cover, upstream and downstream transition sections, one or more conduit Liner sections, and an actuator. Bonneted gates are often supplied with paired gates and both upstream and downstream transition sections. This entire assembly is often embedded in the primary concrete pour deep in the dam. While this provides unsurpassed structural support, it makes gate replacement impossible. From a practical perspective, only the slide can be serviced without extraordinary efforts.
These gates are offered in various materials of construction such as Stainless steel / Super Duplex stainless steel / Structural steel etc. to suit the intended application. These gates can be operated with electric and hydraulic operating systems.
SERIES:A-915- Stainless Steel Bonneted Gates
SERIES:A-935- Structural Steel Bonneted Gates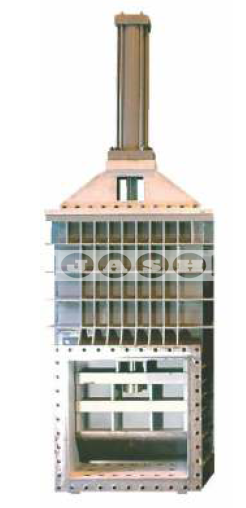 Opening Size range

1200×1200 mm to 3600X3600 mm Square, rectangular & higher sizes on request

Head Range

up to 150 m

Applicable Standards

As per Jash design

Mounting

Side wall embedded

Sealing system

Resilient Sealing System

Technical Features

Click to open

Drawing & Data Sheet

Click to open
SERIES:A-915- Stainless Steel Bonneted Gates

SERIES:A-935- Structural Steel Bonneted Gates

Opening Size range
1200×1200 mm to 3600X3600 mm Square, rectangular & higher sizes on request
Head Range
up to 150 m
Applicable Standards
As per Jash design
Mounting
Side wall embedded
Sealing system
Resilient Sealing System
Technical Details
Click to open