We predominantly cater to the environmental business and make our earning out of the same. In view of this we have made conscious efforts to design our plants and facilities in a way that they are environmentally safe and comply to all guidelines and laws pertaining to environment.
We have designed our plants to be suitable for "Zero Water Discharge" and so we treat all our waste water and after treatment use the treated water for gardening.
We have also designed our plants to be water sustainable by having 100% rain water harvesting by re-charging more water in earth than our annual requirement.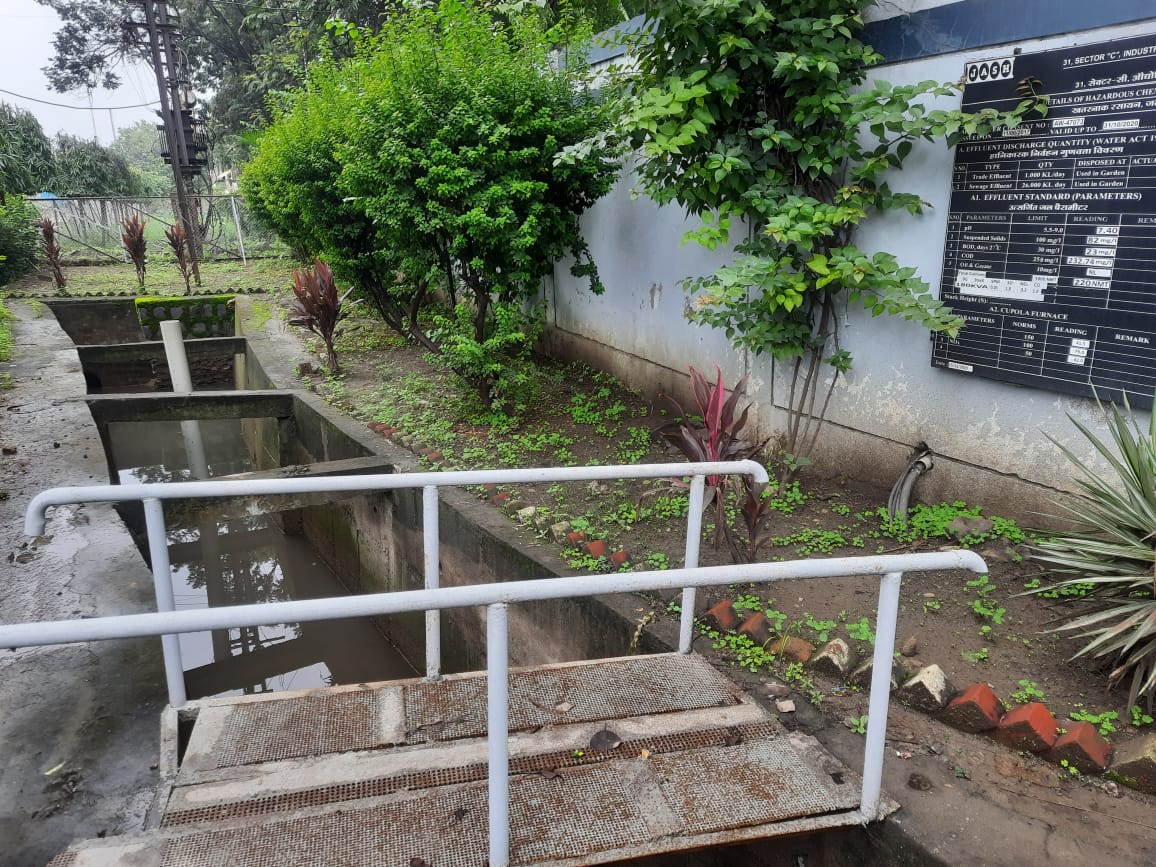 Rainwater Harvesting Facility Unit 1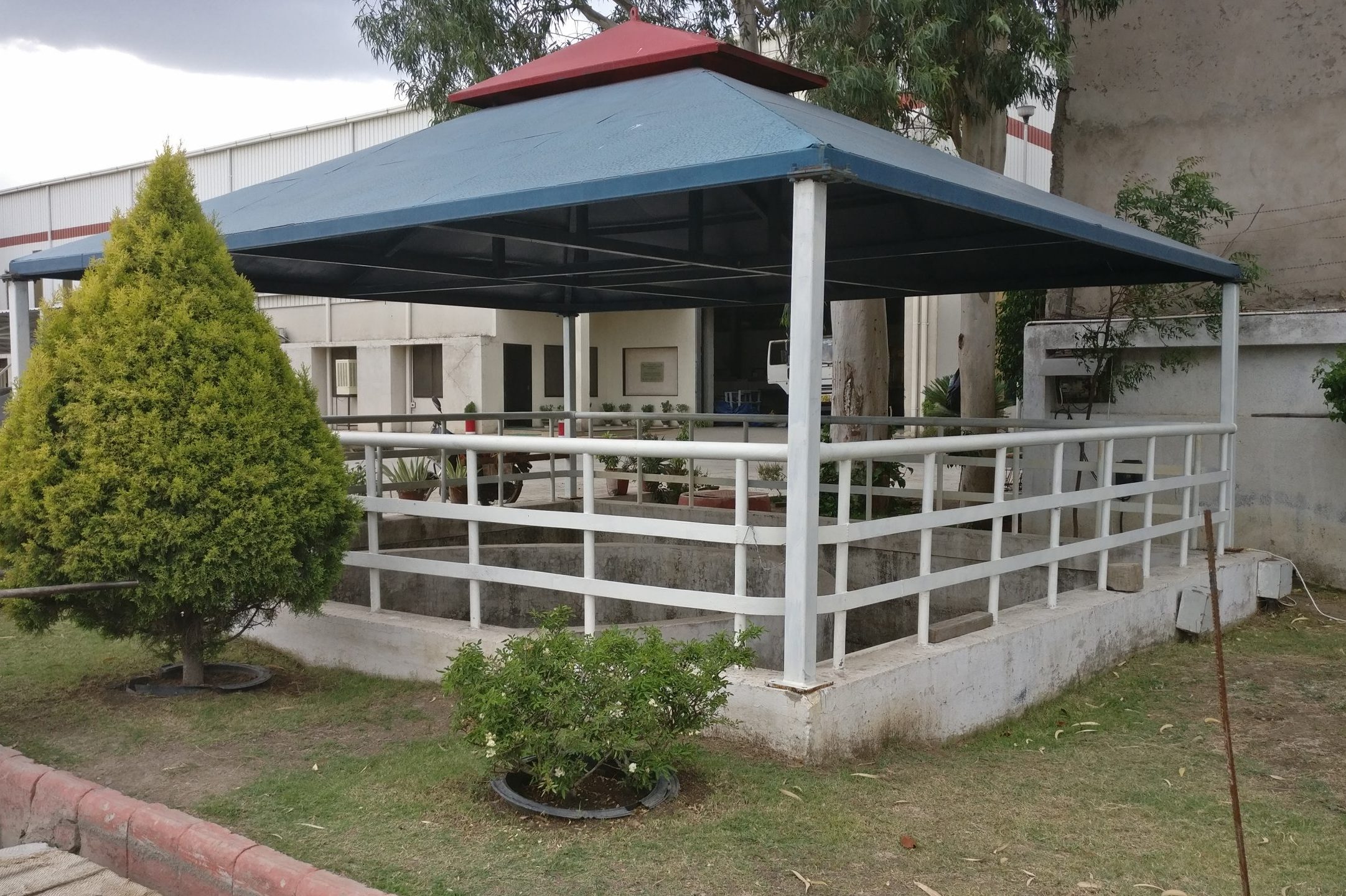 Rainwater Harvesting Facility Unit 2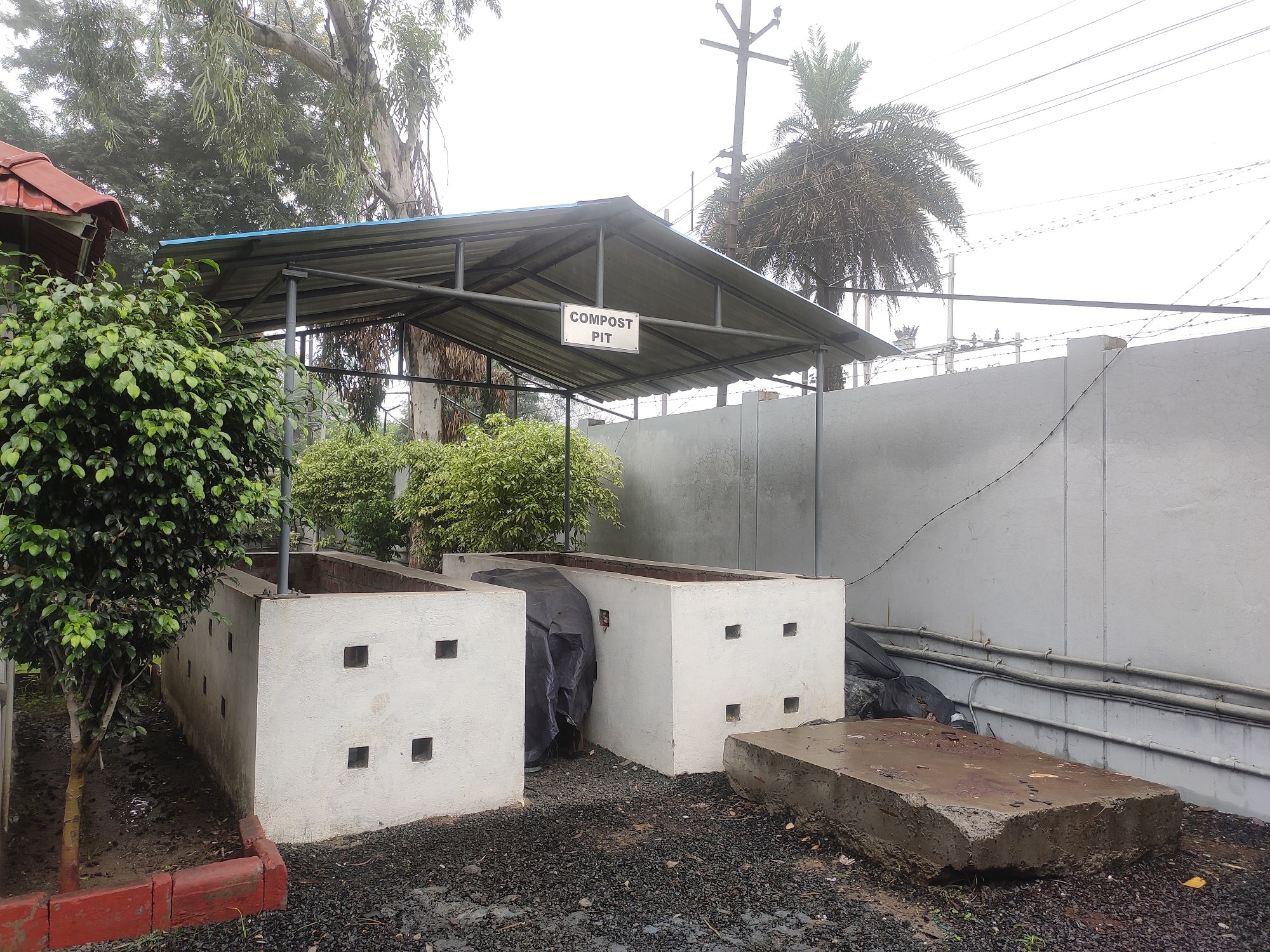 We have also ensured that our plants are green and have at least one tree for every person employed. We reuse most of the green waste generated from cutting and trimming of grass and leaves by composting them and using these as manure.
We have also invested in generating Solar energy to meet part of our energy needs. Presently we have invested on solar generation capacity of 450 kW which we shall gradually increase upto 1000 kW.
Rooftop Solar Power Facility Unit 1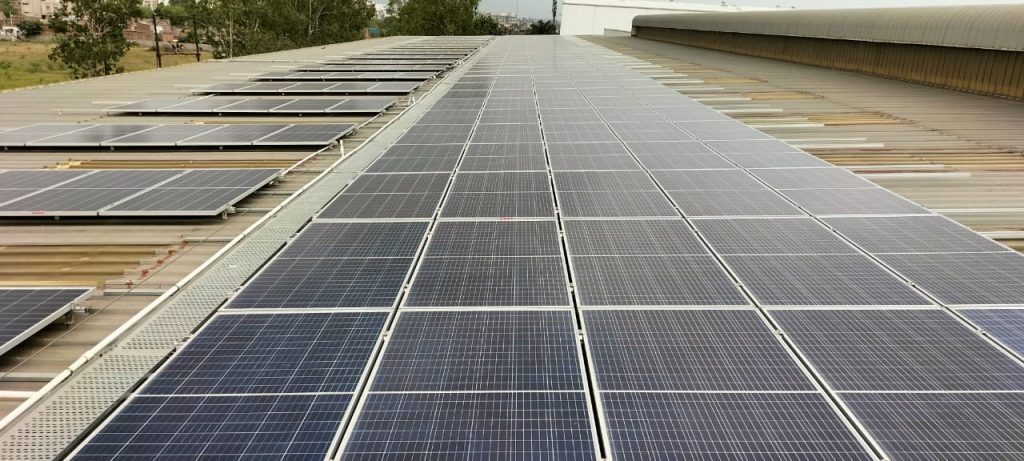 Rooftop Solar Power Facility Unit 2
We care for our employees and are amongst the best paymaster in our city and industry. All of our employees are covered under PF and ESIC plan as per the government policy. In addition to this we provide all of our staff with Mediclaim policy as well as Personal Accident Insurance. Maternity benefits are also given to women employees.
We also provide subsidized snack ( once a day ) , Tea ( twice a day ) and Meal ( once a day ) to all employees in our canteens. These are subsidized 75% by the company and the employees pay the remaining 25% of the charges.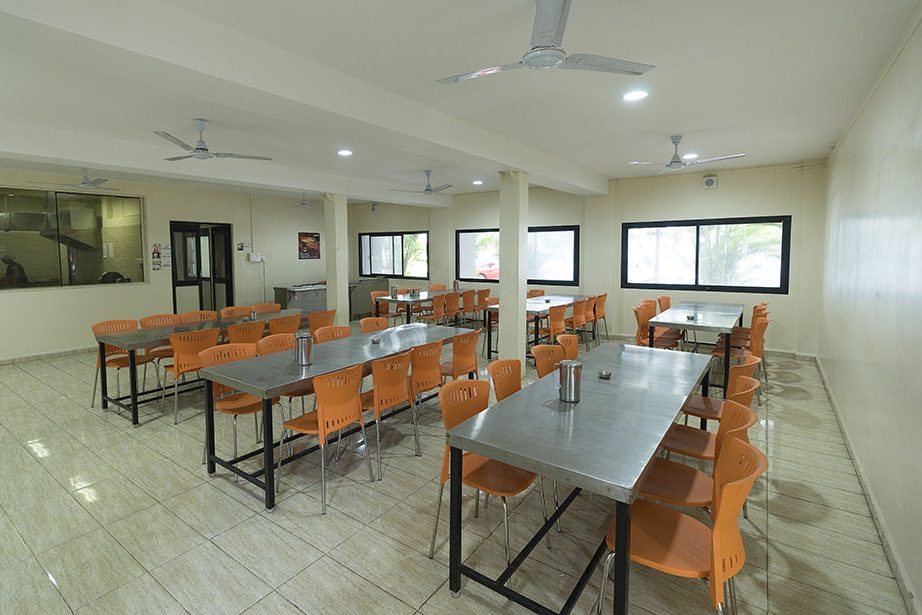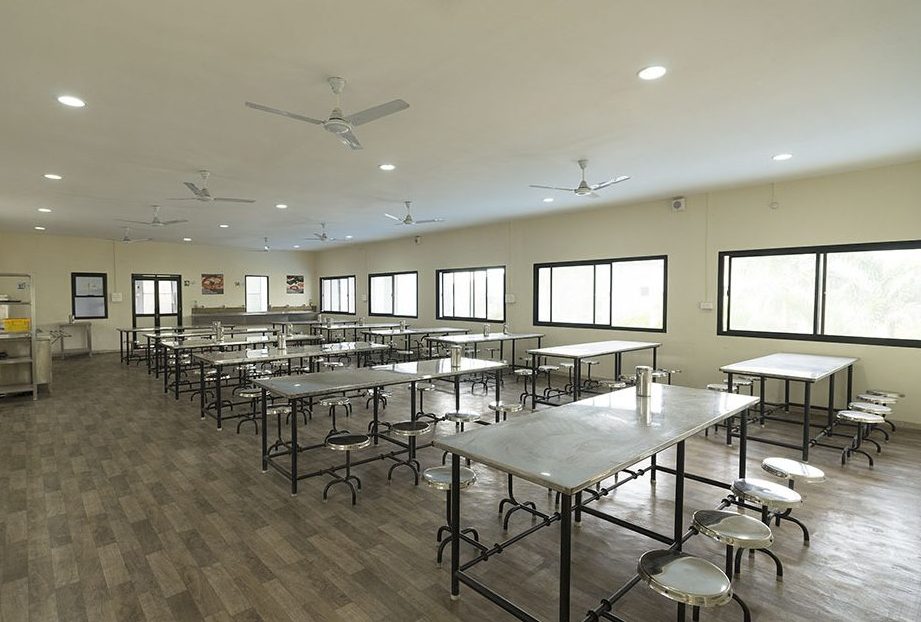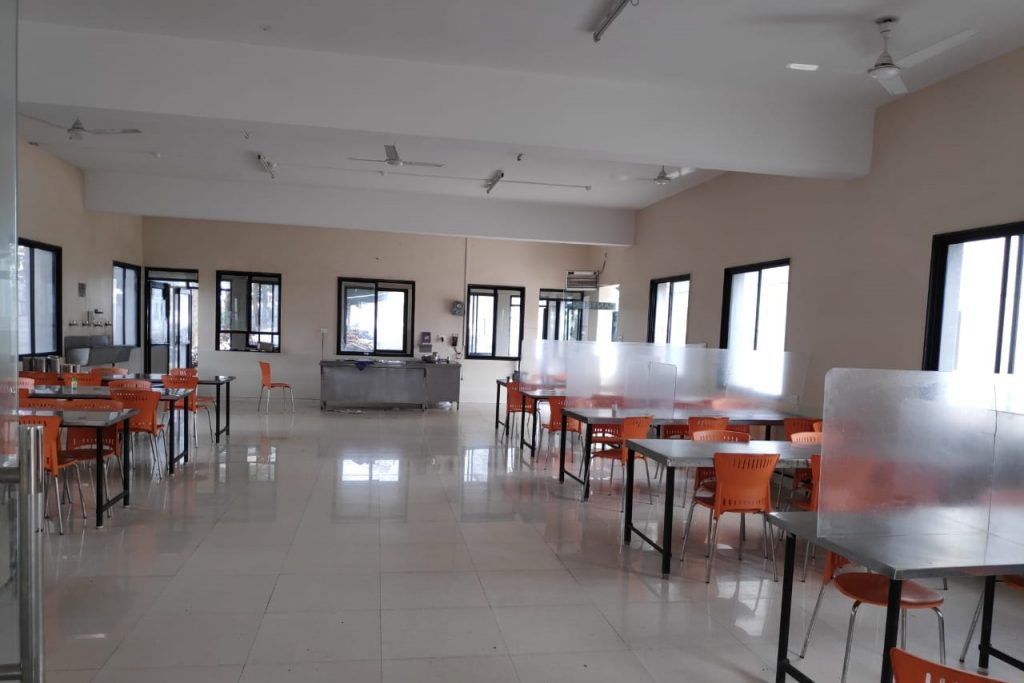 Canteen Facility Unit 3 & 4
The company also annually organizes cricket and volleyball tournament with various teams comprising from employees of various department or manufacturing units. This helps in improving camaraderie between employees working in different departments and plants.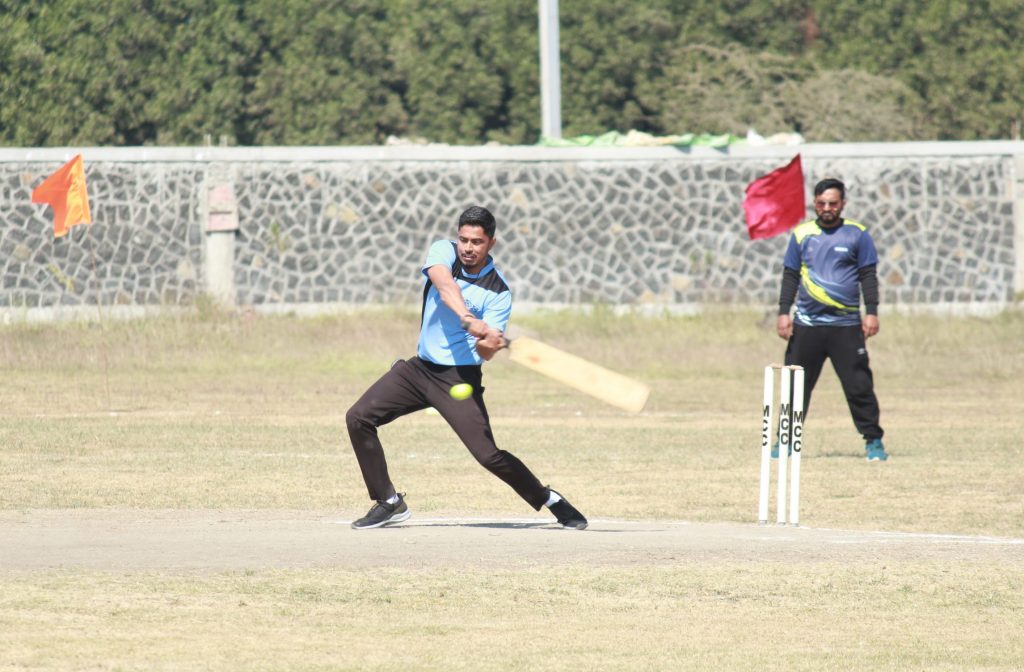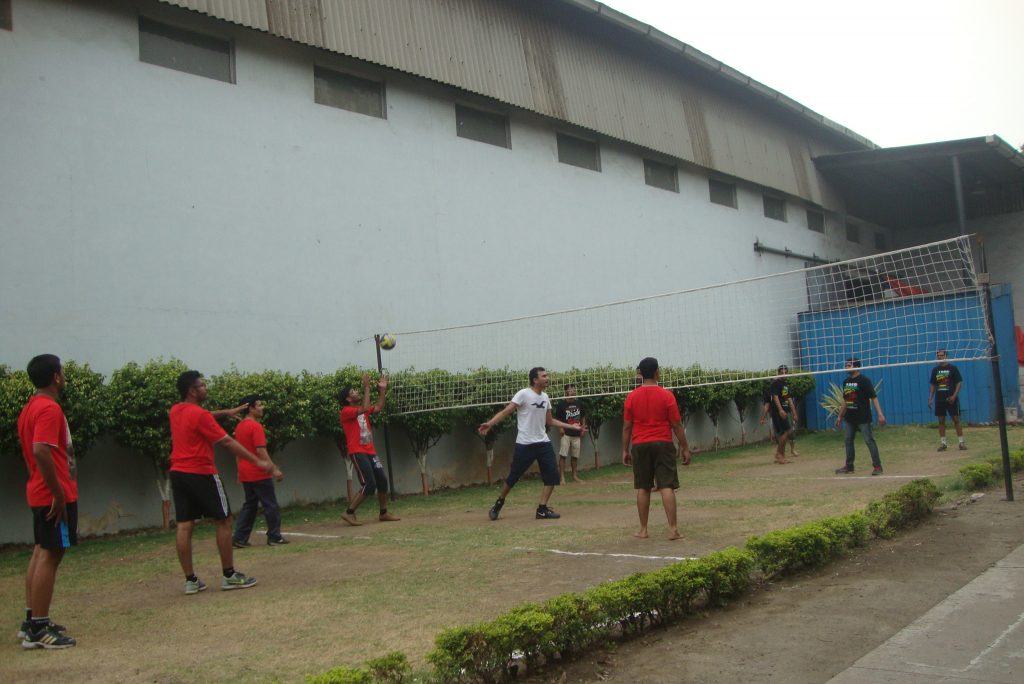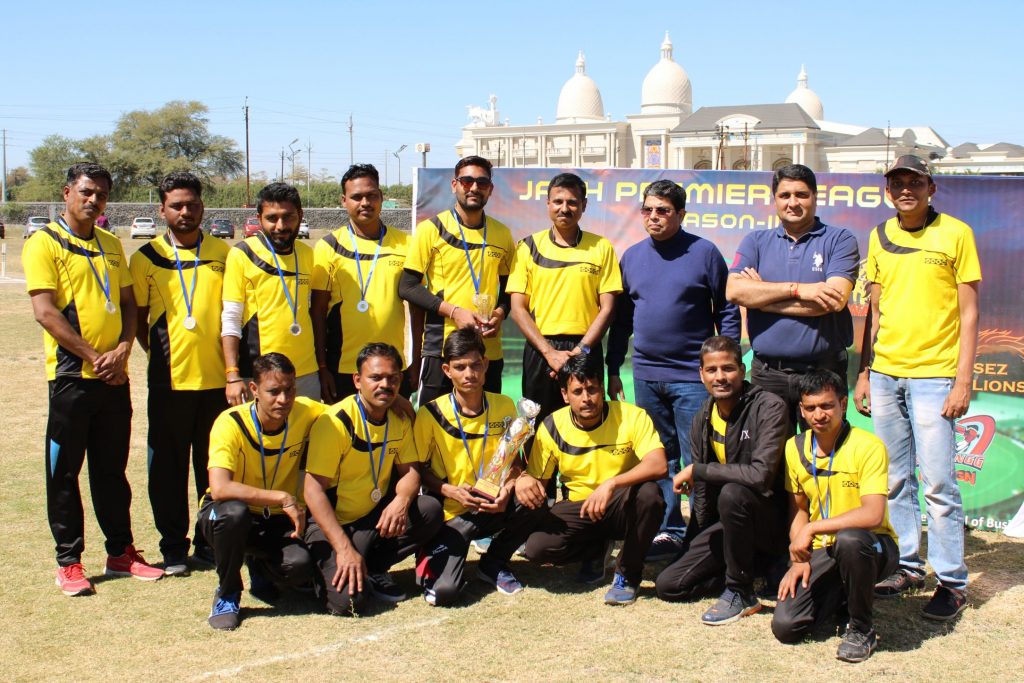 Winning Team Jash Premier League 2020
The company also organizes an annual meet of its staff where it informs about the achievements of the year and lays down the target for next year. The company provides training to its employee on safety as well as improving productivity and product knowledge. Company also provides flexible working hours for employees pursuing higher education.
The company also conducts routine meetings with its staff and workers to understand their issues and problems and find solutions to same. These meetings are done 6-7 times in a year and all discussions are recorded and action taken reported in next meeting. The company financially awards 2 employee children scoring topmost in each class from 1st to 12th class, ie a total of 24 children so as to motivate and encourage the children in their education.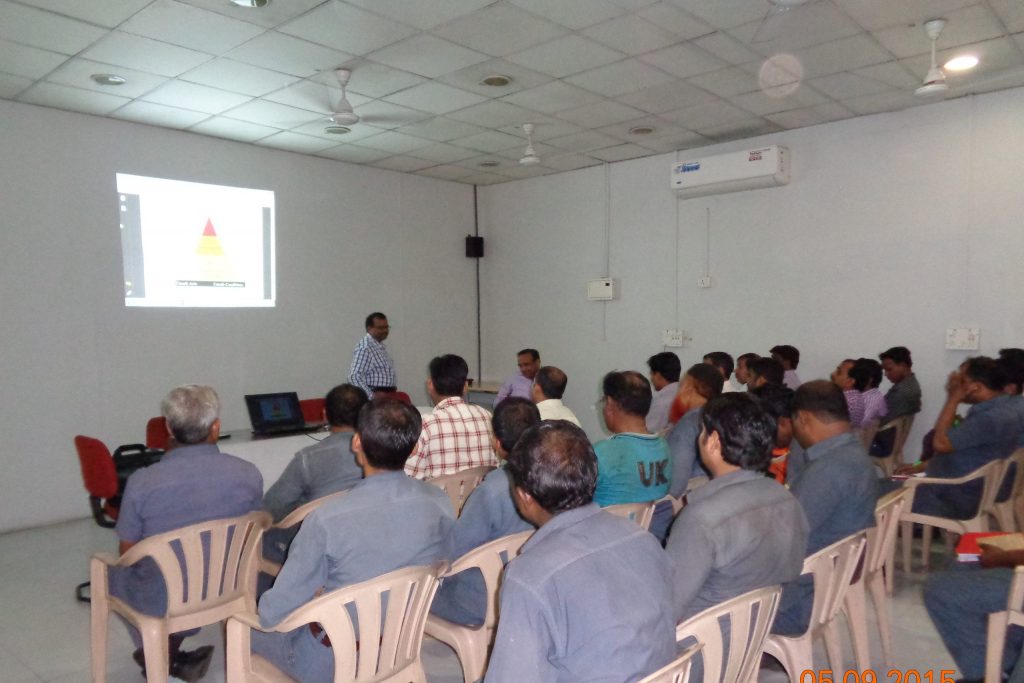 Staff & Worker Committee Meeting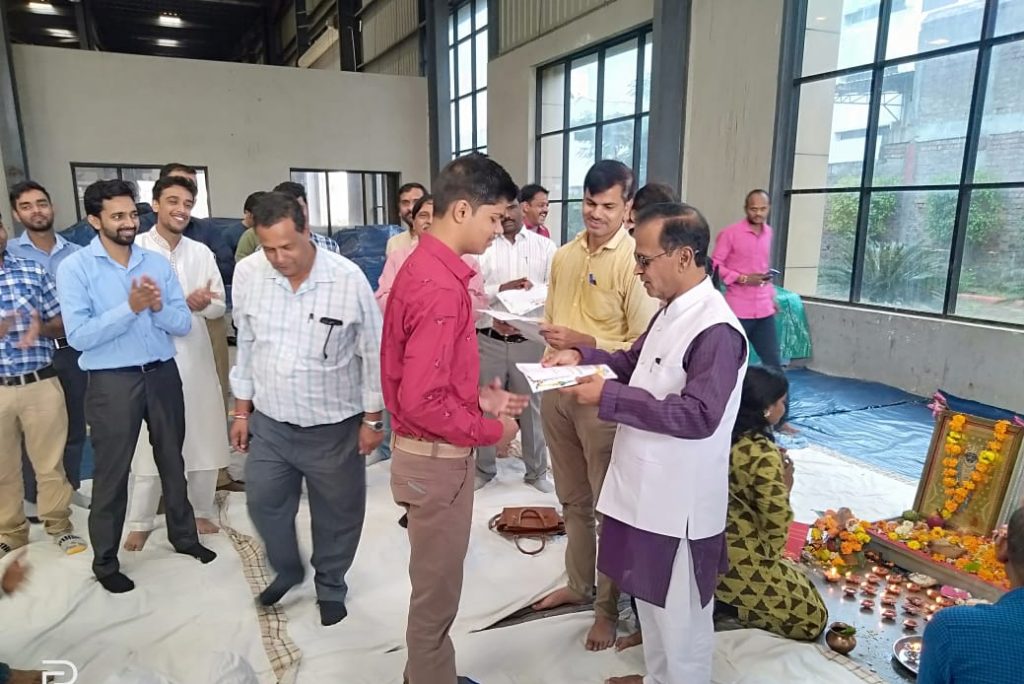 Acknowledging Meritorious Students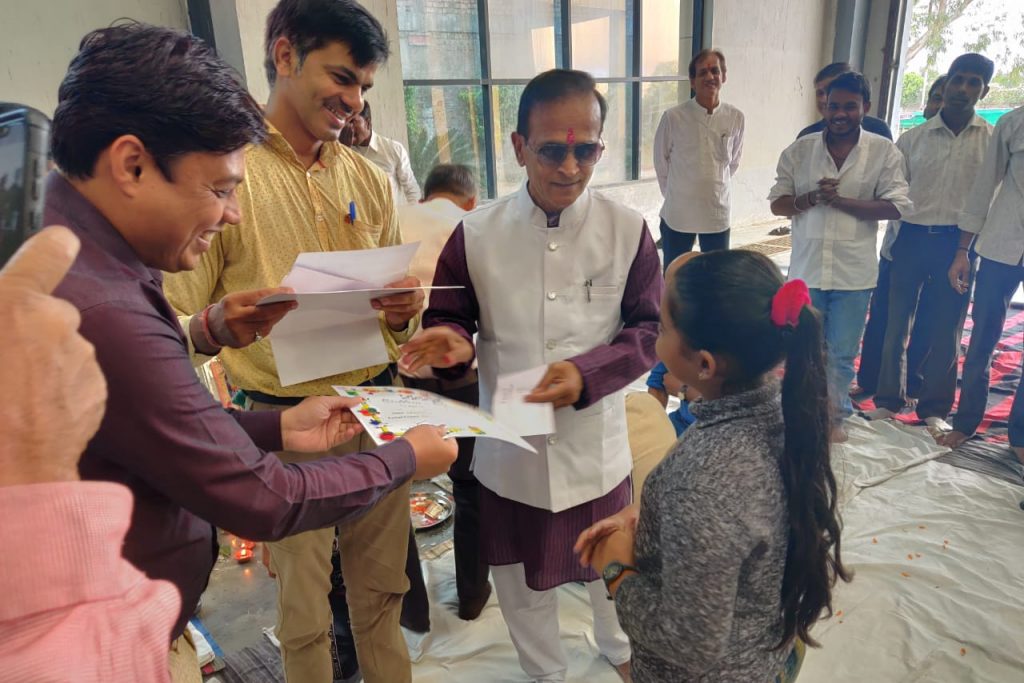 Acknowledging Meritorious Students
During the countrywide lockdown imposed to control Covid in April 2020, the company distributed 10,000 food packets made in its canteen to migrant labor walking on highways from Mumbai to their hometown in UP & Bihar. The company also distributed more than 250 Personal protection kits to various hospitals and doctors during the pandemic in 2020. The company also took care of complete expenses of operation and hospitalization of 2 of its employees who met with accident resulting into multiple fractures at their way home during the pandemic period.
During the first and second wave of covid pandemic in April 2020 and April-May 2021 the company paid more than Rs 10 lacs / 1 million for meeting hospitalization expenses of its employees as well as for undertaking CT Scan and RT-PCR  test for all employees having covid infection.
The company is in the business of discrete manufacturing of products and appreciates the value and contribution of its experienced employees and so leaves no stone unturned to take care of its employees during any such medical adversity that they face.
The company follows an open culture where transparency in working and reporting is strictly adhered to. The board comprises of only 3 people from the Promoter / Investor side and the rest 5 members are independent directors, each from diverse background and having eminence in their respective fields. This ensures a strong and informed board taking decisions in general interest of all the stakeholders.
The key management employees also have been issued shares as well as ESOP's so that their interests are aligned to ensuring company's ongoing success. The bonuses being paid to the top management team is also aligned to the profitability of the company thereby ensuring them reward only when the stakeholders are benefitted.  
CORPORATE SOCIAL RESPONSIBILITY
The company is passionately involved in various  CSR activities related to upliftment of rural and tribal people in the state of MP. It annually spends between Rs 20-30 lacs on various CSR related activities as mentioned hereunder to meet its obligation to the society :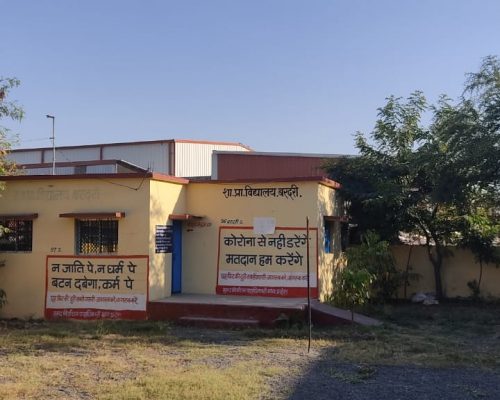 - Upgrading building and infrastructure of Government school located at Bardari village adjoining its UNIT 2
– fabricated Products Plant : The company is undertaking civil works and various other improvements to provide Kitchen with Stores and wash area, Dining area plus common use hall , Proper washroom and toilet facilities for boys and girls, improvement in play area and approach to school.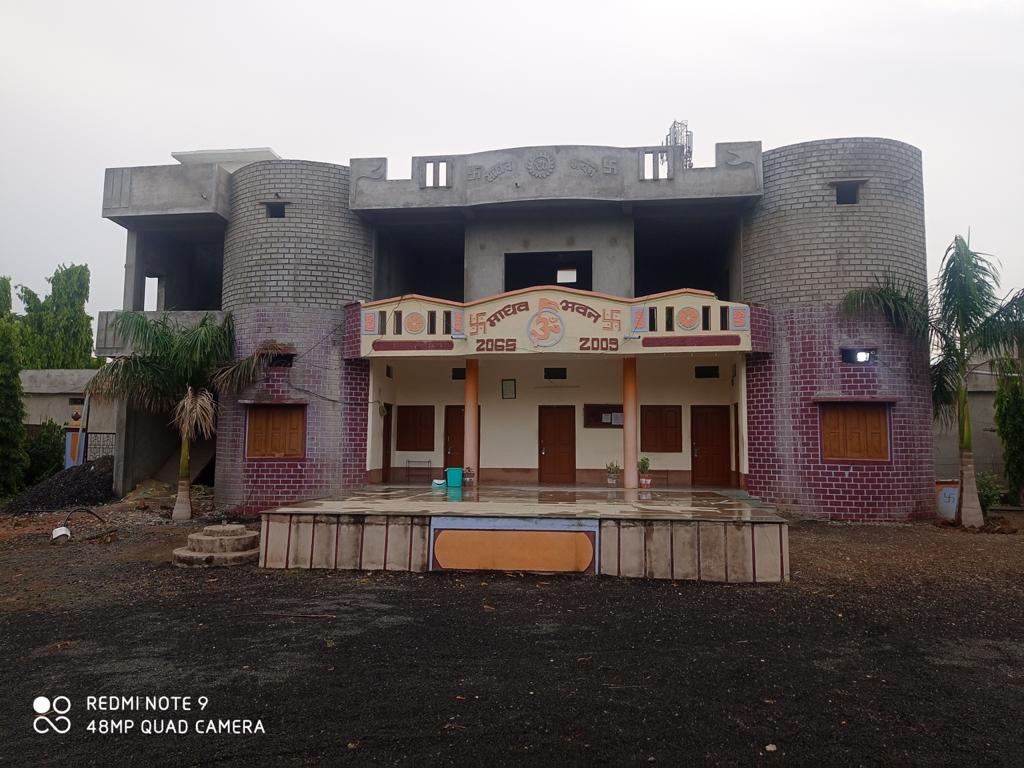 - Upgrading building and infrastructure of Sarswati Vidya Mandir High school located at Kalaliya village, District Ratlam towards Rural development.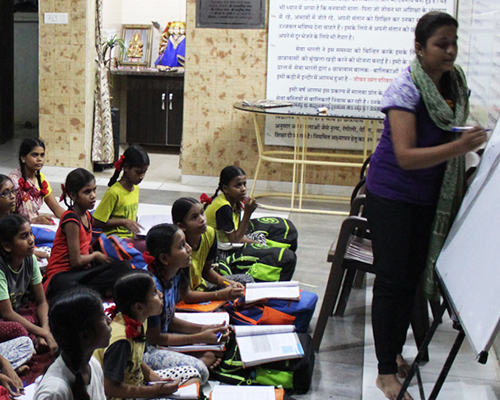 - Disha Learning Center , Indore for enhancement and development of Skill so that they can get employment after skill enhancement.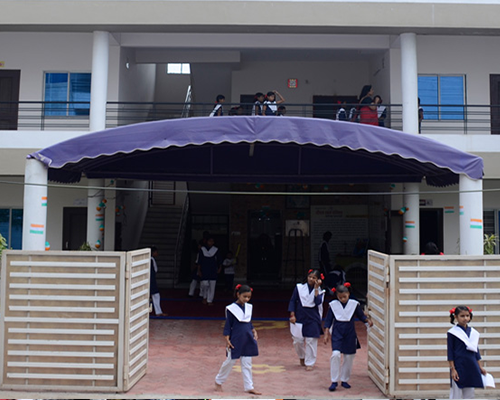 - Jeevan Umang Girls Hostel , Indore for lodging and boarding for 2 years of 10 nos poor tribal girls coming to the city of Indore from rural areas for their education.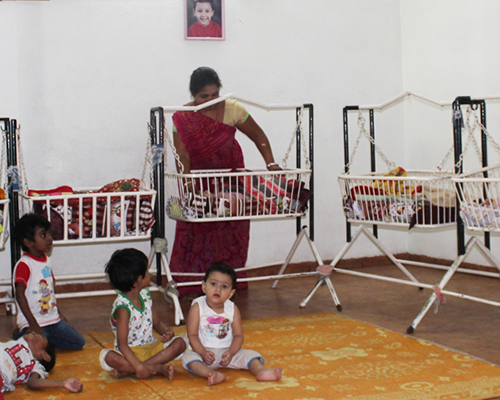 - Matruchhaya Orphan Children Homes, Indore for lodging and boarding for 2 years of 4 nos new born orphan babies.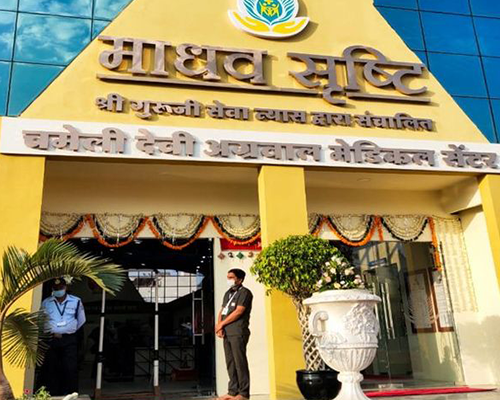 - Madhav Srishti Chameli Devi Agarwal medical center, Indore towards infrastructure development for consultation and treatment of tribals and villagers.